Dock-less bikes are a controversial topic. On one hand, they offer impressive flexibility, payment though an app and limitless places to leave them and find them when you need a ride. On the other hand, they have been thrown into rivers and found hanging in trees, a community response that rejects an idea which sounds good on paper: dock-less, app-enabled, healthy transport.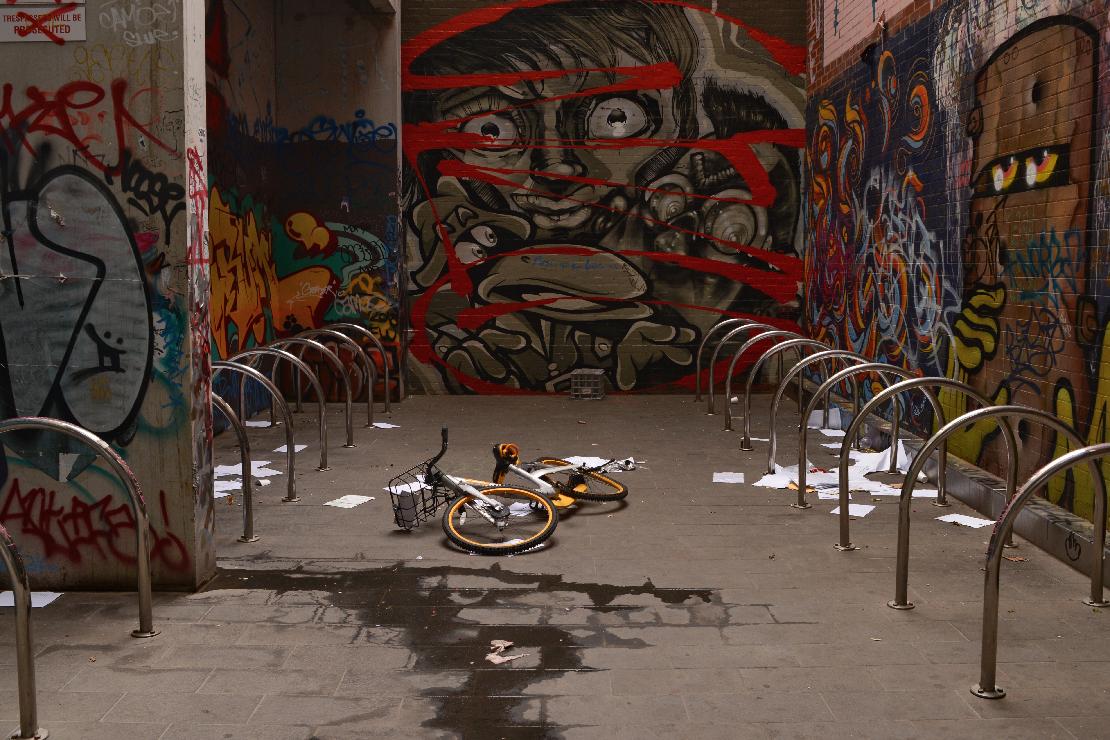 An oBike lies buckled on the ground amongst ample docking bays, while graffitied characters look on.
I read that companies like oBike can face significant fines if their bikes are found blocking roads or abandoned. So it's not surprising that the company is giving up on a number of major cities including Melbourne, Adelaide and Singapore to name a few.
Yet docked bikes succeed. Why is that? Maybe we find docked bikes visually appealing when they are neatly lined up, affording them an authority which secures their survival in our concrete jungles. While we interpret the yellow bicycles with no perceived home as chaos, breaking the social order by not conforming to the rule that a shared bike should be returned to it's sign-posted home.
So if this is right and we want innovative app-driven ideas to thrive in our cities, it seems we need rules and signposts to succeed.
Update: For additional reading there's a detailed article calling out more environmental conditions on The Conversation